Select works for the
Los Angeles Museum of the Holocaust
including:
1–2. Kindertransport Exhibition Panels
3. "The World that Was" Map Series
4. Poster and event flyers
5. Event Calendar
October 2017—August 2018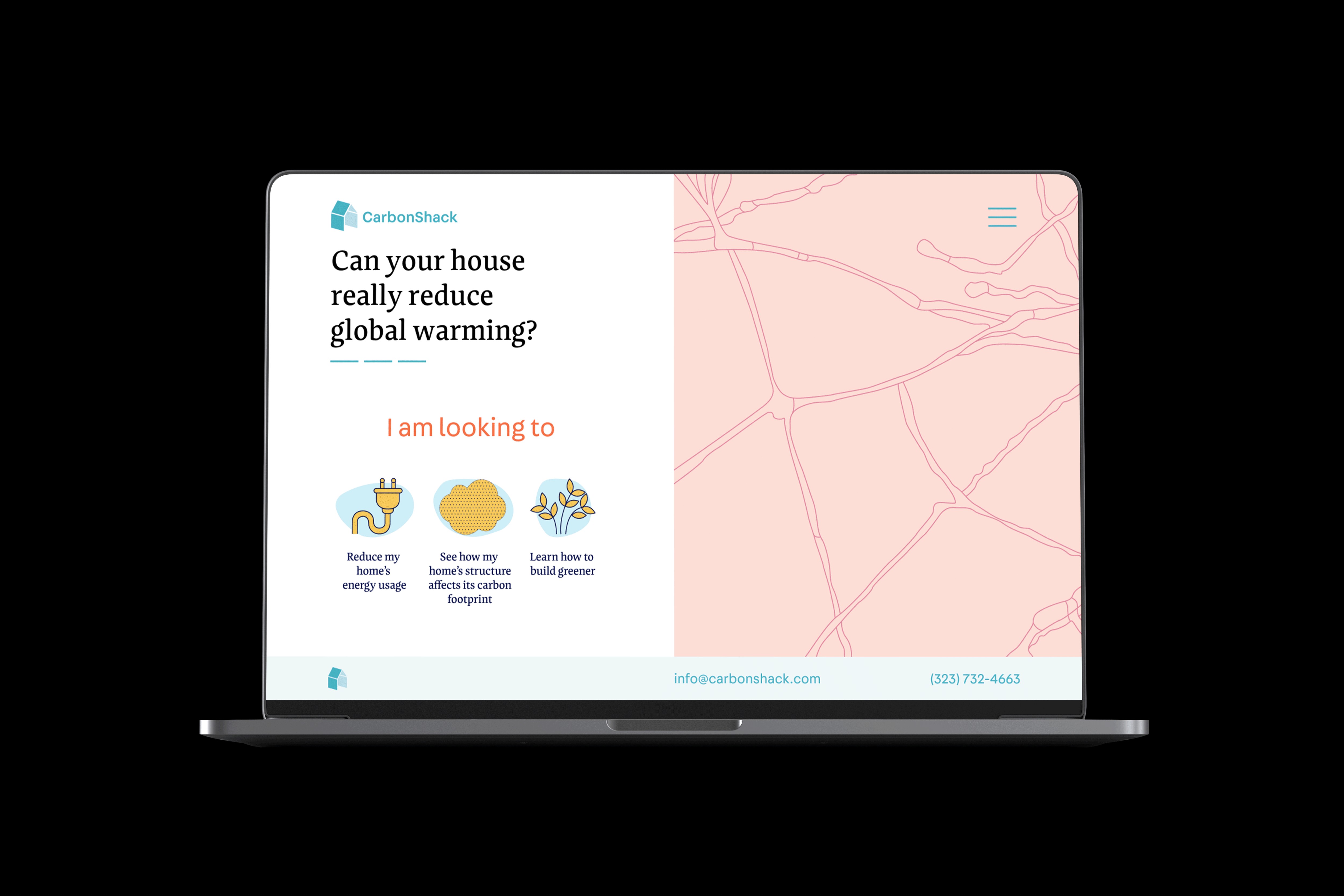 Web design and brand identity for the architecture firm, CarbonShack, through Kilter.

CarbonShack focuses on green design, integrating low impact materials, and organic aesthetics to reduce the environmental footprint of residential buildings.

With their website, CarbonShack was not only looking for a portfolio site to showcase their work, but also a site that would be educational and help users understand how they could reduce their carbon footprint.

Our goal was to implement a website that would equally shine light on both their work and educating others. During the research phase, we looked into effective ways of presenting multiple thoughts and ideas. We concluded that a split screen functionality would achieve this objective.

To implement this system, we designed a template where one side would provide data tools, such as embodied energy calculators, and complemented by a showcasing of various projects on the other side. Therefore, the meticulous data was stabilized by the bright offerings from CarbonShack.

CarbonShack's incorporation of biological and natural elements into their interior decorating was visually translated to inform the branding identity.


October 2018—January 2018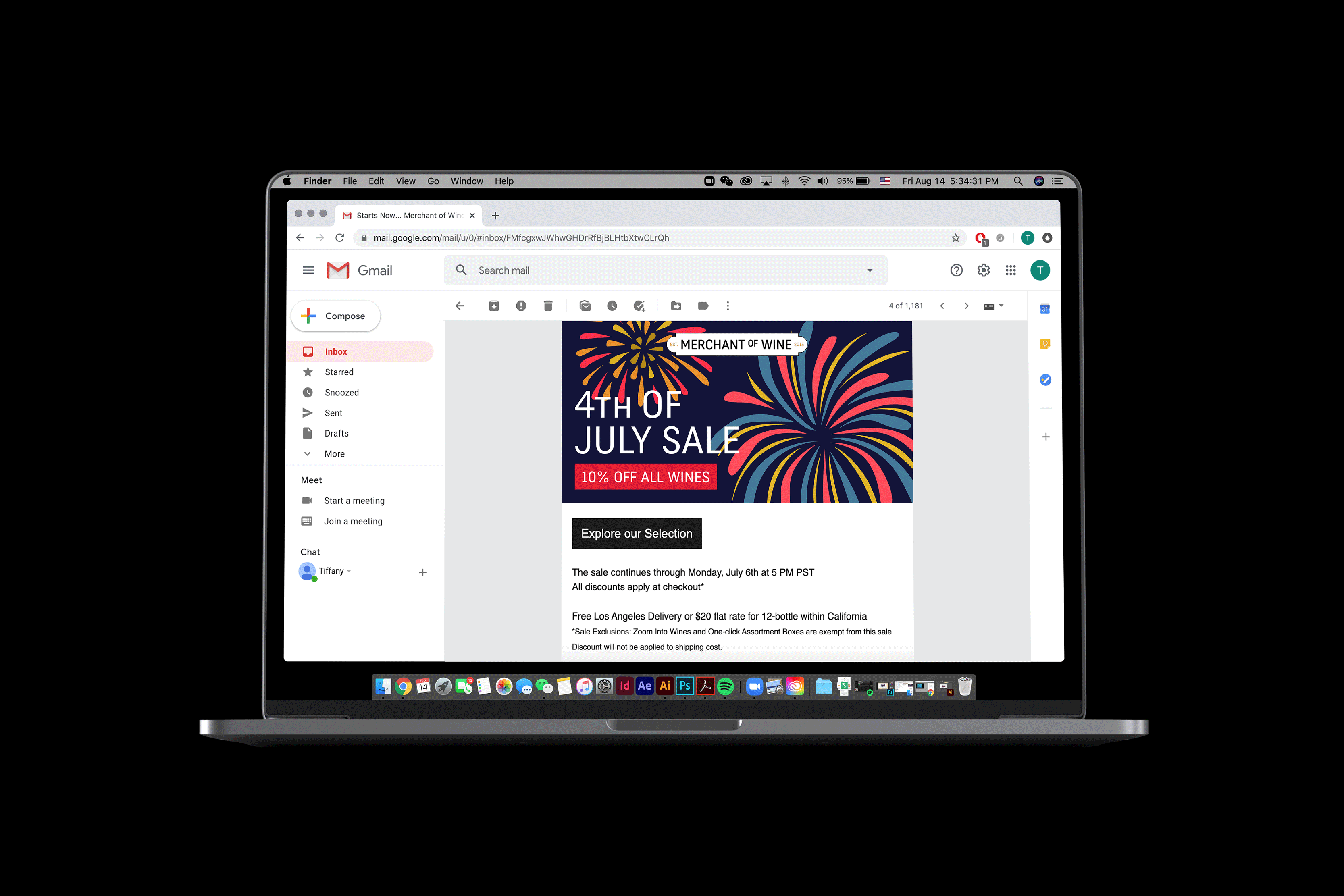 wineLA
provides educational wine classes, tastings and experiences throughout Los Angeles. Projects include social media assets and graphics for upcoming events, postcard calendars, promotional emails via Mailchimp.
Merchant of Wine
is a platform that services wine lovers with unique, high-valued wines. Projects include graphics for their
Zoom Into Wine
events, maintenance of website via Shopify and promotional emails via Mailchimp.
January 2019—Current
A symwerian is a self-invented word. It is a gathering where attendees decorate wearables that act as both a carrier for self-expression and a catalyst for conversation. A symwerian is ideal for topics that are taboo - a conversation that you might not feel comfortable speaking about right away, but would rather prefer to have a wearable act as your voice.

On July 11, 2018, a symwerian was held about menstrual equity. Prior to the event, participants were given instructional kits with a T-shirt and materials to decorate with. Booklets were included with questions that would measure their ideas on menstruation (ex. what is 1 word you would use to describe menstruation?) After they answered the questions, participants were asked to translate their responses onto the wearable, with each material assigned to different questions.

Participants wore their T-shirts to the symwerian, and the shirts acted as voices, initiating the conversation. As attendees commented on each others' wearables, that organically created memorable stories regarding menstruation.

After the event, the group was given a new set of questions that would measure the amount of growth they've experienced during the symwerian. Then, they had to translate their responses with new materials, adding on to what was already on their shirt. This was to measure the new knowledge they've gained from the gathering.

This publication was created to document the symwerian about menstruation that took place.

June 2018—August 2018


A series of memes that illustrate a world where those who do not menstruate, can now menstruate. For example, there would be manpons, which are tampons for real men. They'll be NASA-engineered tampons, creating the XXXXXXL tampon because of course, size matters.

March 2018